Creating an n-Matrix Overview
Check out how to create product variations in SellerCloud's Delta interface!
---
The following instructions are for SellerCloud's original interface.
See how to create a variation listing, known as an "n-Matrix" in SellerCloud's original interface:
---
Prerequisite: Select Enable Product n-Matrix in the Client Settings.
Click Settings > N Matrix.
Complete and save the following fields:
Unique Name - Name of a particular dimension to be associated with the intended products
Display Name - Name as it appears on the channel
Abbreviation - An abbreviated form
Manufacturer - For reference (not required)
Product Type - For reference (not required)



Click Manage Values to edit values (such as colors, sizes, flavors, etc.).




Add a new product to your catalog with a name that reflects that it is a parent product of the variations. (In this example, "MatrixParent," as shown below in Step #7.)
On the parent product's Product Summary, click Toolbox > N-Matrix > Matrix General.
Choose the dimensions to add to this product (if necessary, add a new dimension) > Continue (at bottom of page).




Copy and paste a product SKU into its corresponding Product ID to build it on a parent and child scheme.
Learn how to set images on variations.



When creating an n-matrix listing, the parent inventory always stays at 0 and the children retain the inventory. This is because the parent is not a real product, as shown below.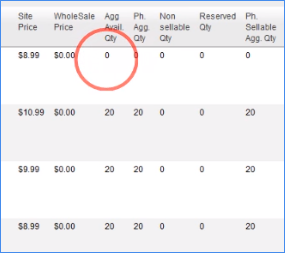 ---
---