Batch Shipping Overview
In ShipBridge, users can select any number of orders from the order grid and then process similar shipping methods in batches.
Please Note: Batch printing cannot be used when printing half label/half invoices to PDF.
How does Batch Printing work?
Batch Printing shipping labels is a faster and more streamlined label-printing process than selecting multiple orders and printing them from the main grid. This is because batch printing gathers all of the data from all selected orders, loads them into a single file to be processed by the shipping label software, then generates and prints all of the labels simultaneously.
If, for example, 100 orders are selected and 35 are set to be shipped via USPS Priority, 27 via UPS Ground, and the remaining 38 via UPS 3 Day Select, Batch Mode will allow the shipper to select a method to batch print. So if the shipper selects UPS Ground, 27 labels will be generated and printed with their corresponding invoices. The shipper can then move on to the next shipping method and batch print all of the labels and invoices for that method in the same way.
How do I start Batch Shipping?
First, select the orders you want to ship from the main order grid.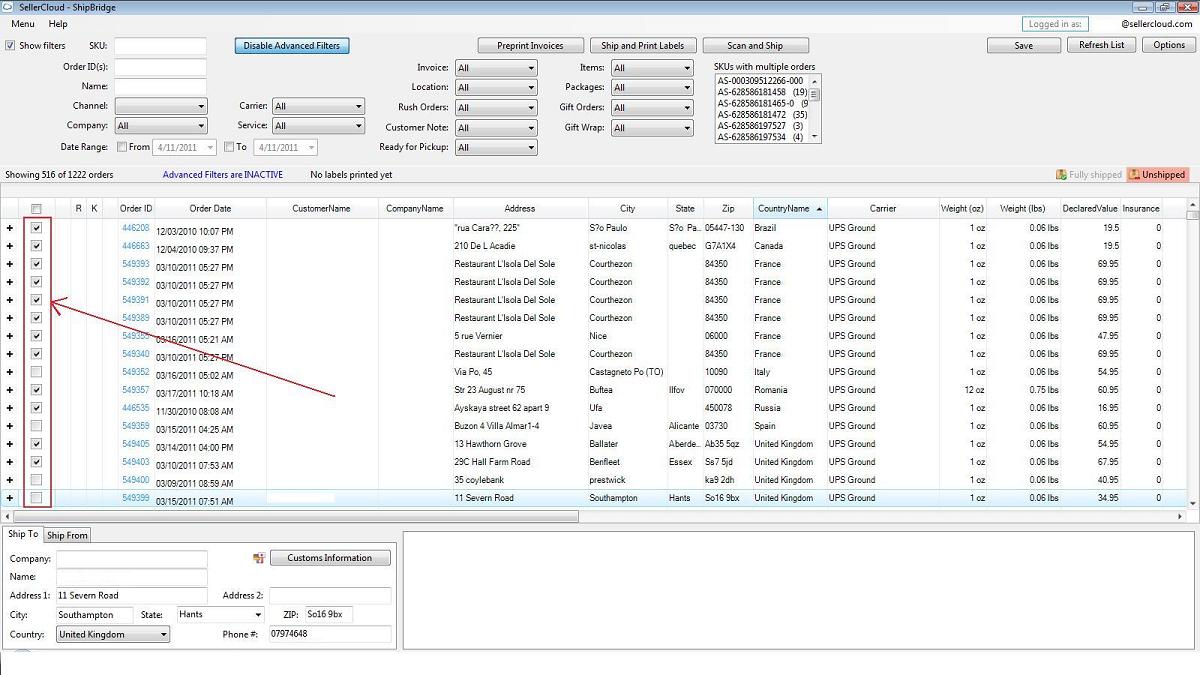 Then, click on the Menu tab and select "Process Batches".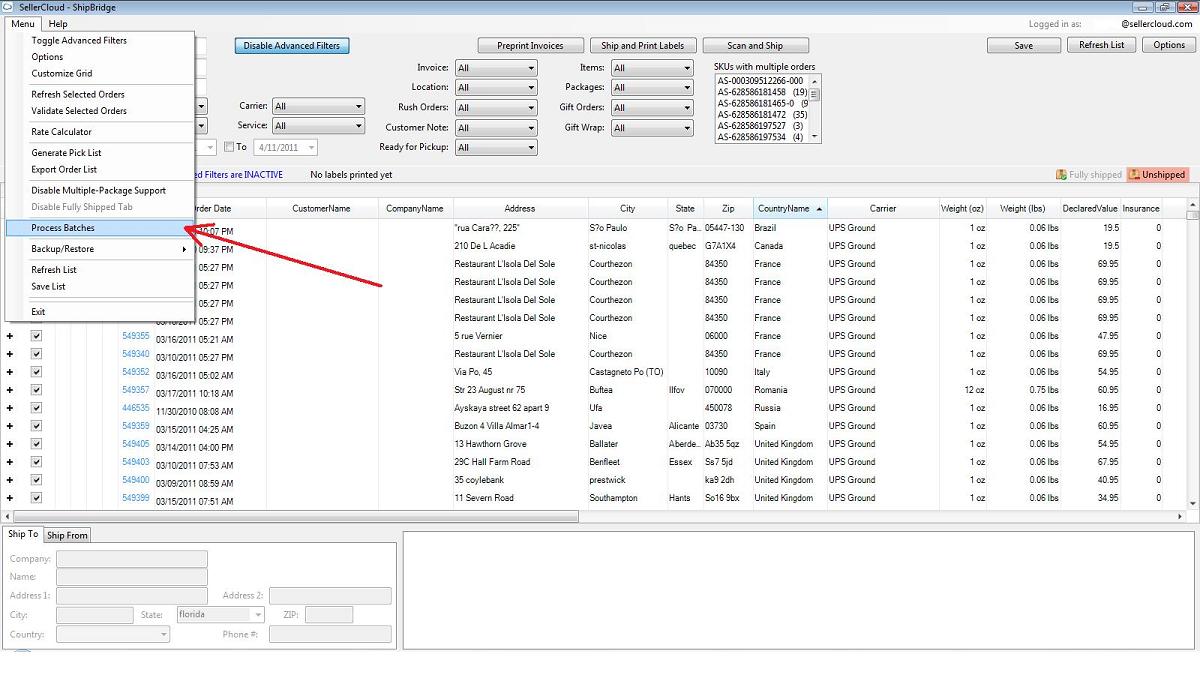 The batch processing window will display the order count associated with each of the shipping methods applied, and allow you to print all associated labels, one shipping method at a time.
---
---