Volusion Account Integration
How do I integrate my Volusion account with SellerCloud?
In order to integrate your Volusion account with SellerCloud you will have to follow a few easy steps.
Select Inventory, then Import/Export

Next step, Select Volusion API

Then Select help in the right hand corner:

Copy the Encrypted Password to Settings page on Sellercloud

Then Navigate to the Settings Tab, Select Company that support your Volusion Order, Toolbox, within toolbox Scroll down to Website, Volusion Settings and enter the Website URL, Username and the password from step 6. and then select Save.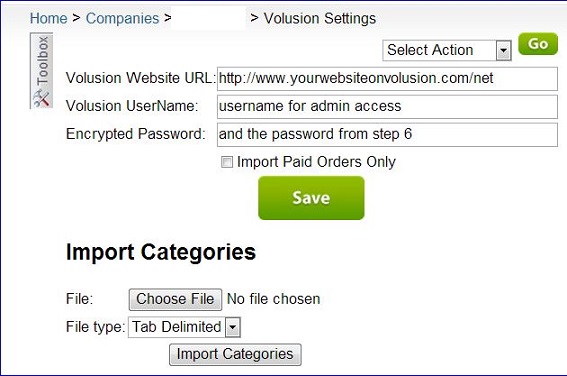 Under Website properties within Toolbox, go to Volusion Settings
---
---