Introducing Scan and Ship
With Scan and Ship, you can easily avoid shipping errors that can interrupt your business operations. The Scan and Ship feature helps shippers send the correct merchandise to the correct customer by requiring each item's SKU to be scanned or entered in the system. This confirms that the correct order items are packed and shipped to the right customer.
---
Using Scan and Ship
You can use Scan and Ship in three ways: 
Select orders from the grid >

Scan and Ship

.

Click 

Scan and Ship

to scan or enter an order number.

Only use the

Scan and Ship

(disable the grid) 

feature.
These will open the Scan and Ship window.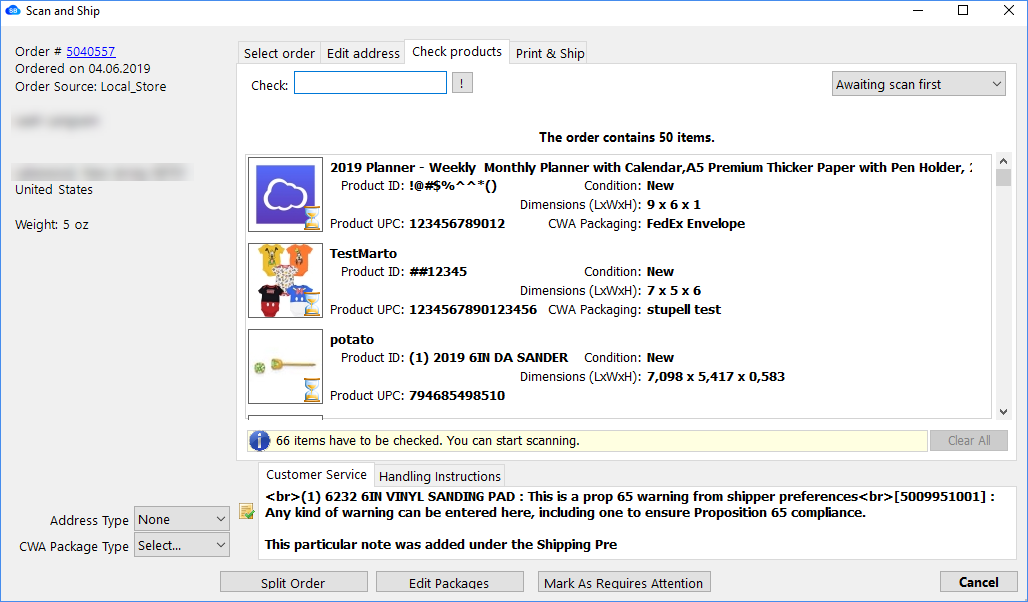 All relevant information about the order, such as the order number and accessories (e.g. gift wrap), is shown in the left pane throughout the scan-and-ship process.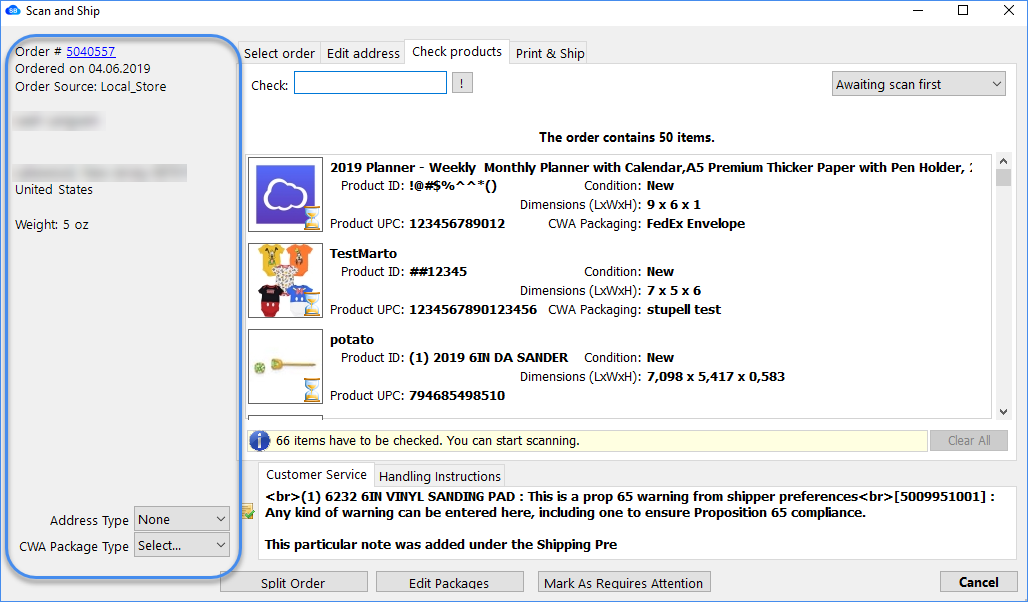 After verifying the order's contents, you can validate the destination address, choose a shipping method, add any delivery accessories (e.g. delivery confirmation or signature required), and print a shipping label and invoice.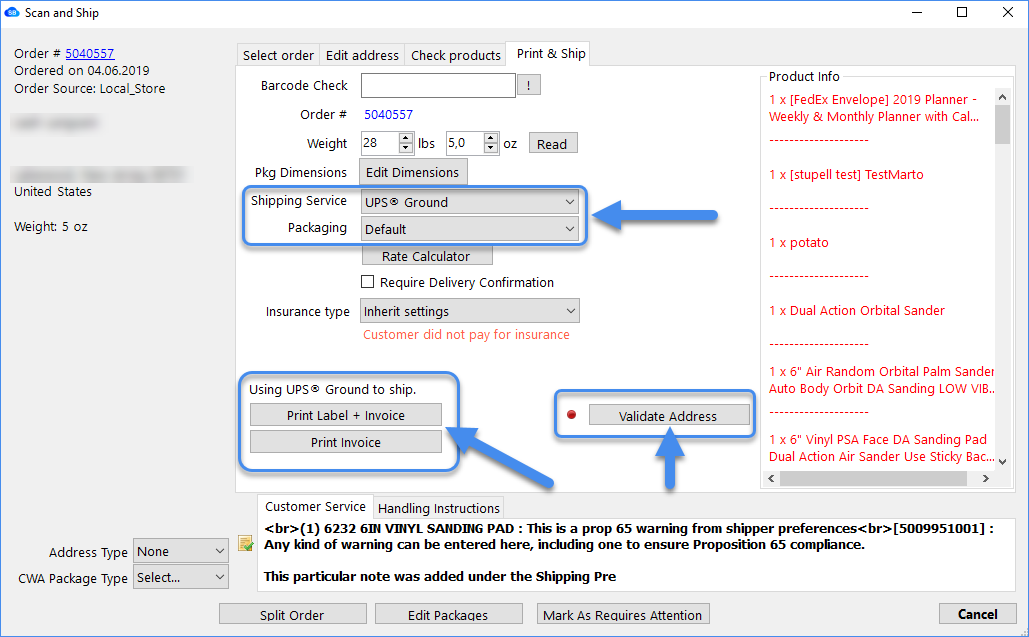 ---