Check out this short tour on customizing your filters and grid results to quickly maximize all of your search results! Learn how to save a custom view to convenient reuse.
---
Sellercloud offers powerful custom filtering and display features to easily target your data results on every search page, such as Manage Inventory, Manage Warehouses, Manage Orders, Manage Queued Jobs, etc. You can always save a search into a view that you can quickly open anytime.
---
Creating custom filters
Each search page has its own logical default filters, but you can add several others and then save that filtered view for convenient reuse anytime.
Click Add Filters.
You can either scroll through the list and click each one to add, or you can search and click each result to add.
When done, click Search.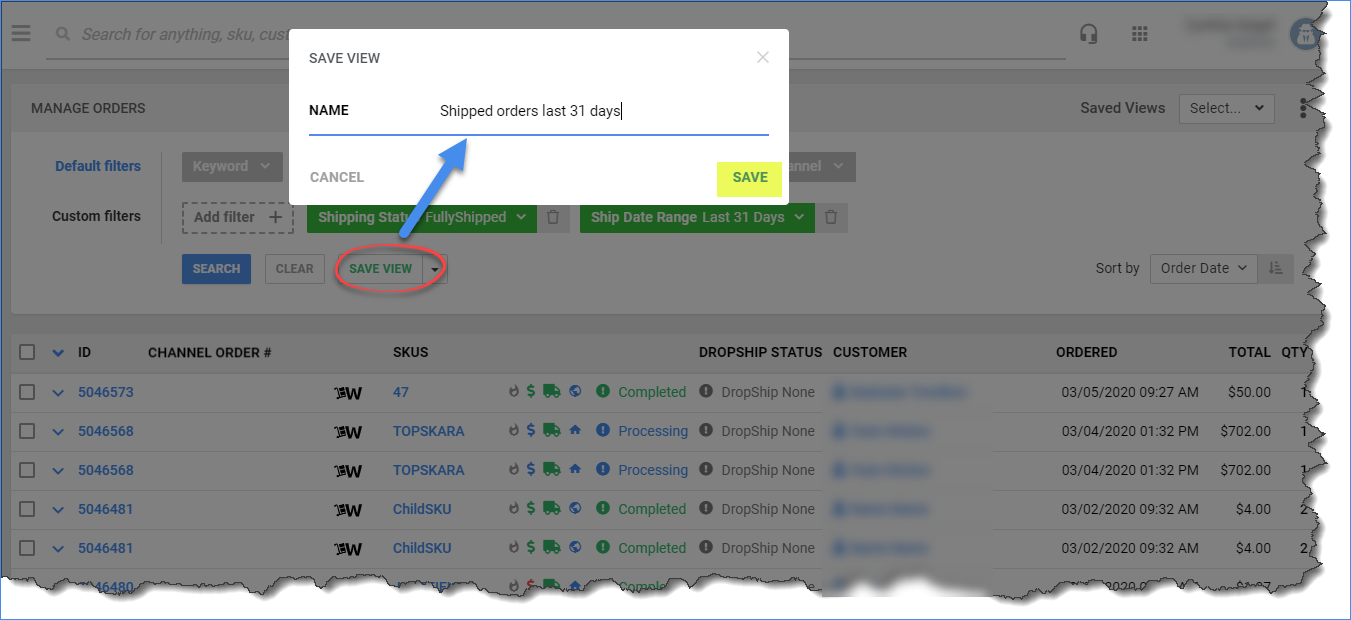 ---
Customizing the grid columns
You can customize the columns in the grid anytime – either before or after customizing its search filters.