Overview
The Amazon Buy Box is the white box on the right-hand side of a product's detail page on Amazon, where customers can begin the purchasing process. When multiple sellers are offering the same product, Amazon uses a variety of factors to determine which seller's offer should be displayed in the Buy Box. One of the most important factors is the seller's price, and this is called the Amazon Buy Box Price. It's the price that is displayed in the Buy Box when multiple sellers are offering the same product. The Buy Box price is determined by Amazon's algorithm, which takes into account factors such as the seller's performance, pricing, and inventory. Knowing the Amazon Buy Box price – the selling price of the merchant who won the Buy Box – can help you price your offerings more competitively.
---
Get Amazon Buy Box Price
Sellercloud can help you look up the Buy Box and shipping price based on a matching ASIN, and save it back to your product. To do that:
Navigate to Catalog > Manage Catalog.
Select your desired products from the grid > Actions menu.
Click Get Amazon Buy Box Prices.

The products must have their corresponding

ASIN

fields filled out!

The request will be submitted to the job queue.
When the job is completed, export the results with a Custom Export using the column headers AmazonBuyBoxPrice and/or AmazonBuyBoxPriceShipping.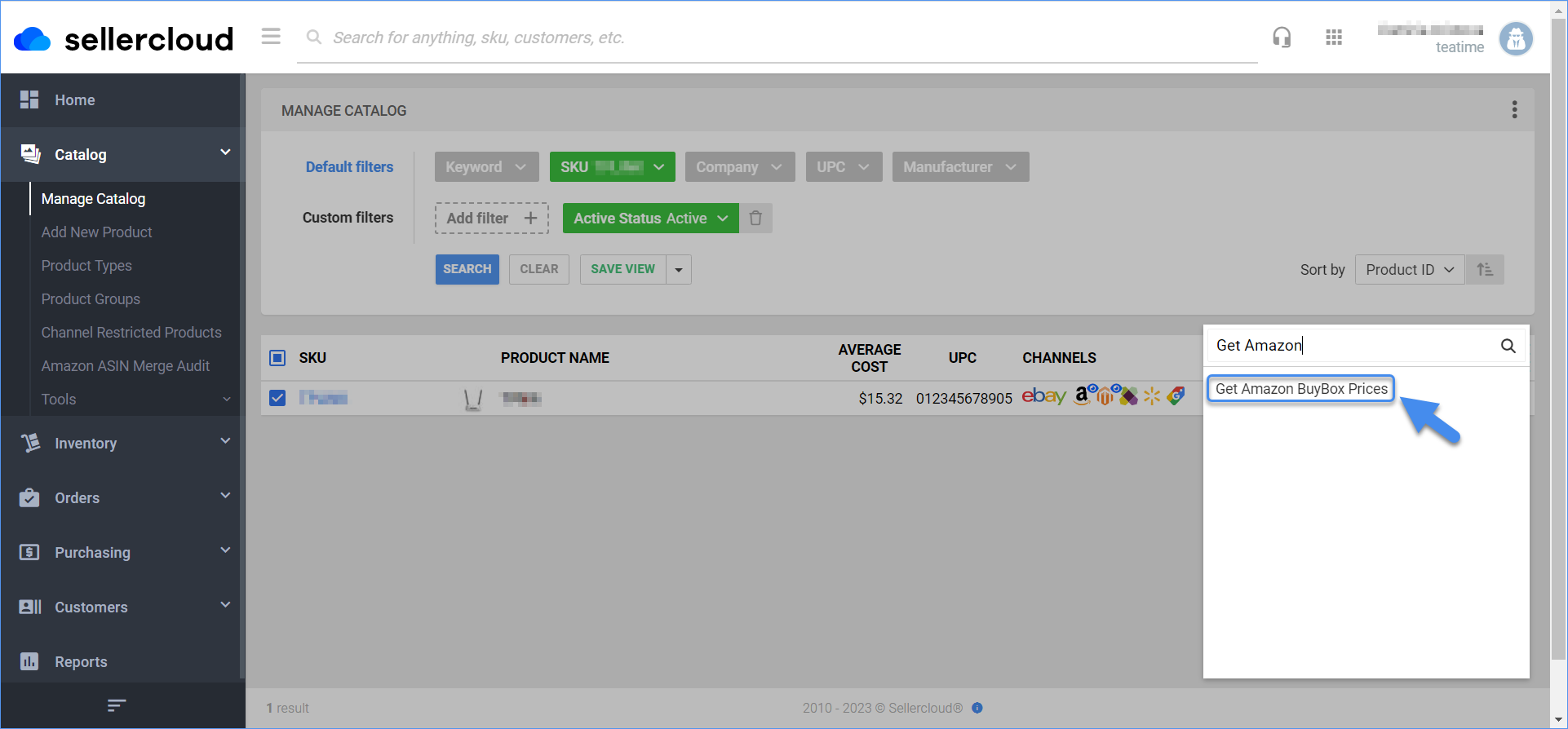 The AmazonBuyBoxPrice will not export on the job. You need to export them from the products after the "Get_Amazon_BuyBox_Price" job is complete.
Prices are not updated on Amazon automatically. They can be revised manually individually or in bulk. Read more
here
.
---