Accessing the Postage Log
The Postage Log function in ShipBridge allows you to:
View shipping payments
Refund orders
Unship orders
Generate End of Day forms
Reprint labels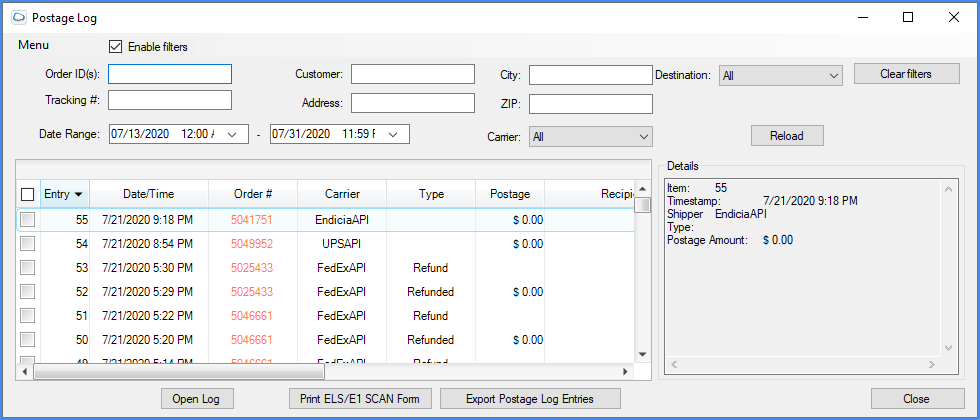 You can filter your search by Order ID, Tracking Number, Customer, Address, Carrier, Destination, and Date Range.
You can access the Postage Log function in either of two ways:
---
Viewing shipping payments
ShipBridge imports paid orders from numerous channels, such as Amazon, eBay, Rakuten, Newegg, etc., into a single interface where they can all be fulfilled. By accessing the Postage Log function, you can view the rates you paid for each order that was shipped. 
The Postage column in the Postage Log tells you the price you paid to ship an item. If an order was paid for by a third party, the postage amount will be zero.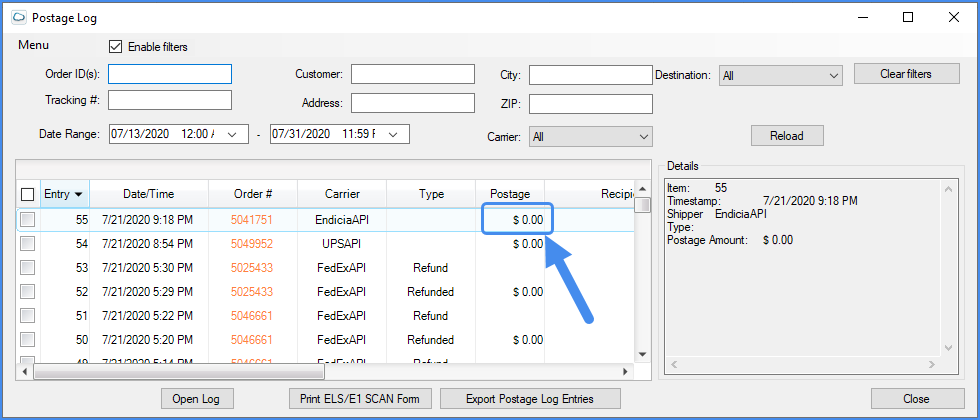 ---
Unshipping and refunding orders
The Postage Log lets you unship and refund orders, which will send a refund-label request to the carrier. The Refund Without Unshipping Order and the Refund And Unship Order functions both refund your order. You will see this in the Postage Log under the Type column.
1. Menu > Postage Log.
2. Filter search > Choose orders you wish to unship.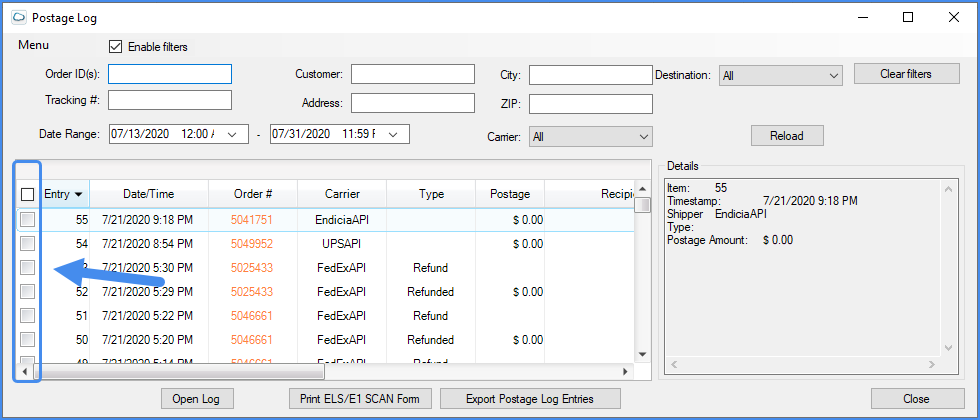 3. Right click > Refund And Unship Order.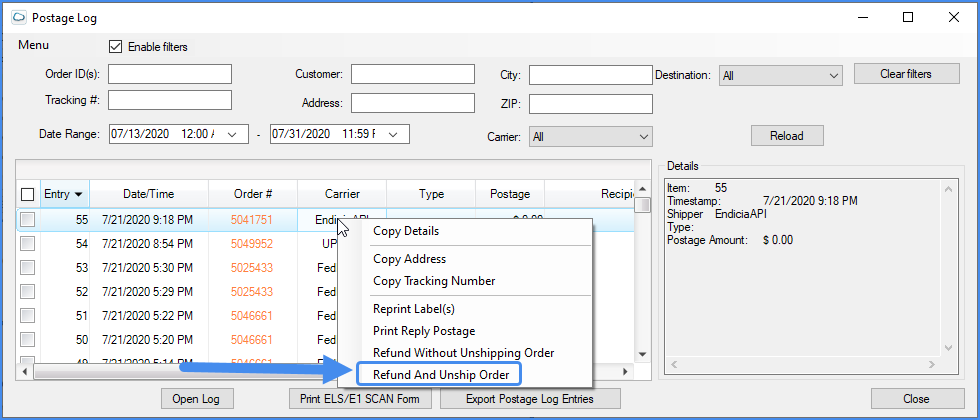 Refunding an order without unshipping
You may want to refund an order without unshipping. For example, if an order has been placed to ship but has not yet left the warehouse, you will not need to refund and unship the order.
1. Menu > Postage Log.
2. Filter search > Choose orders you want to unship.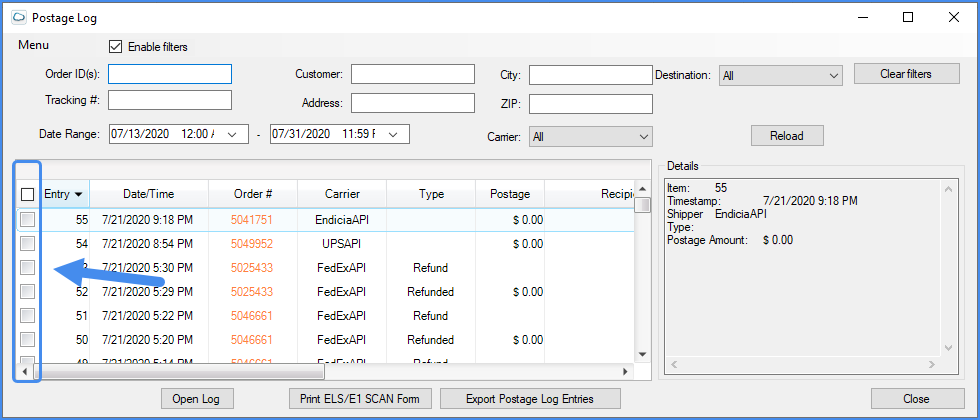 2. Right click > Refund Without Unshipping Order.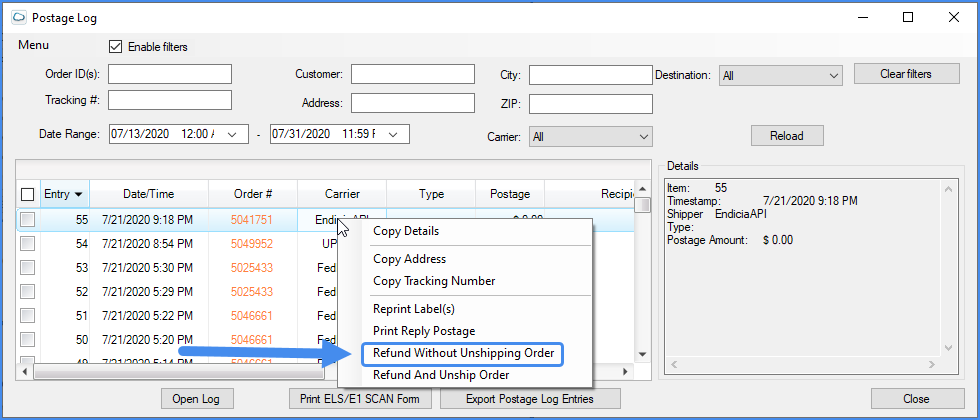 If an order is marked Refund, this means that your order is scheduled to be refunded. If you order is marked Refunded, this means your order has already been refunded.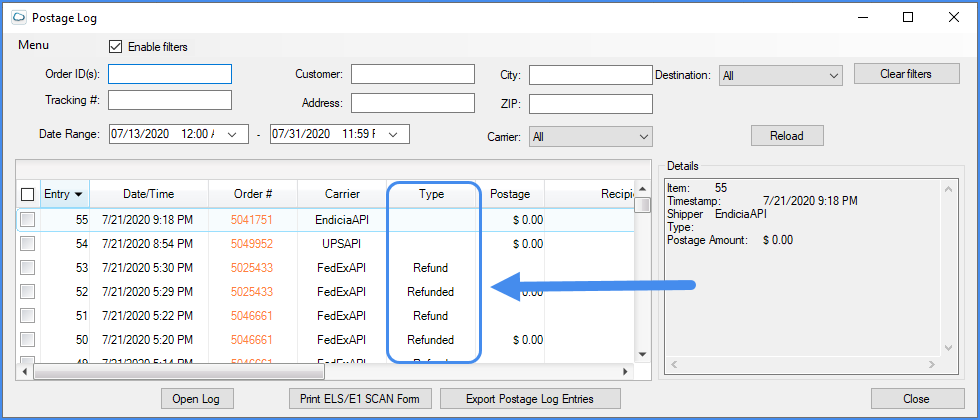 ---
Exporting the Postage Log as XML file
You can export your Postage Log as an XML file. However, you can only export the information that you shipped from your desktop. If you wish to export Postage Log information from items shipped from alternative desktops, you will need to export a separate Postage Log from those desktops.
---
Reprinting End of Day form
End of Day forms help you keep track of your daily shipments. You can only generate this form on the day of shipment. However, you can use the Postage Log to reprint previously generated End of Day forms.
1. Menu > Postage Log.

2. Filter search > Select orders you want included in the EOD.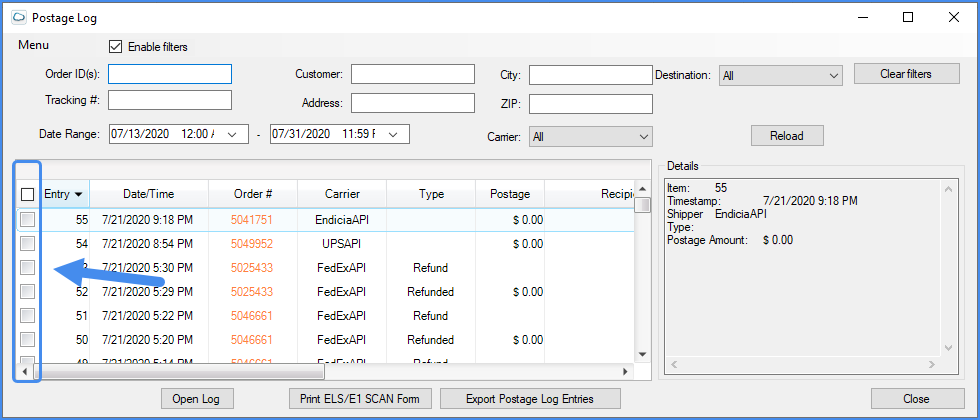 3. Click ESL/E1 SCAN.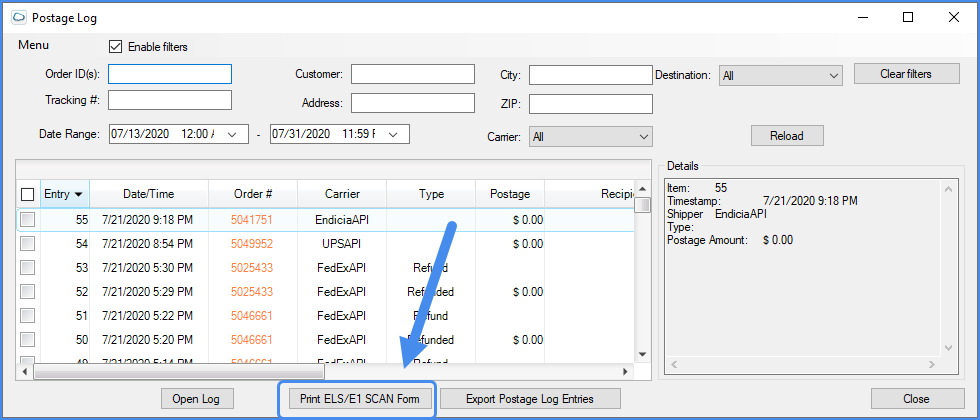 Learn more about End of Day forms.
---
Reprinting labels
Labels can only be reprinted from the device they were initially shipped from, since the communication files are stored locally. You can reprint labels using the Postage Log.
1. Menu > Postage Log > Filter search.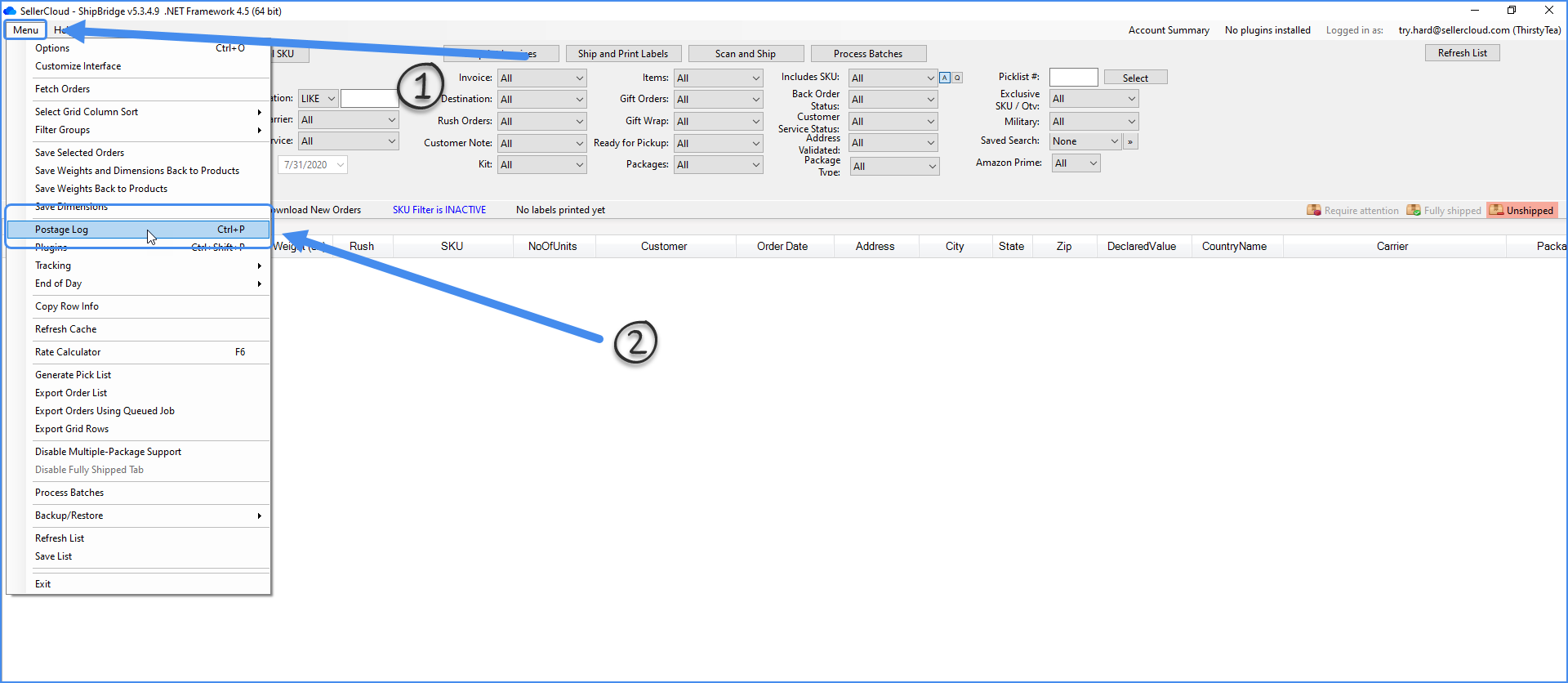 2. Select orders > Right click > Reprint Label(s).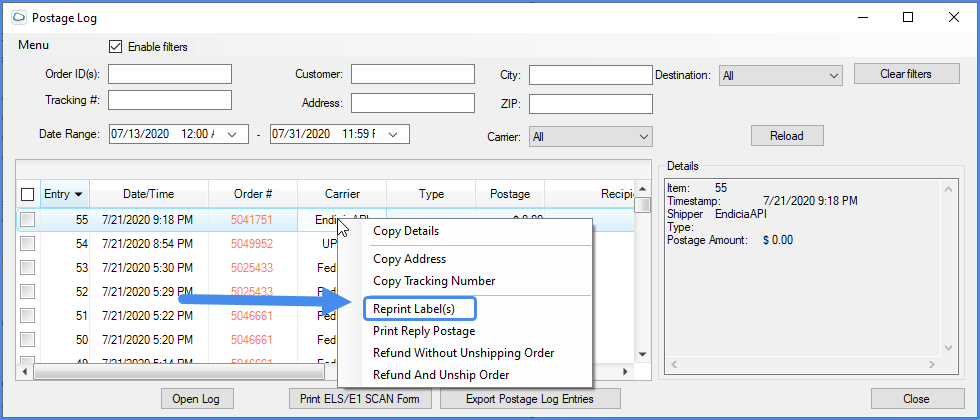 ---