Overview
Our Help Site is designed to provide you with a user-friendly experience and valuable information to make the most of Sellercloud's robust features. Our articles offer a wealth of detailed information, helping you understand and effectively utilize Sellercloud's wide array of functionalities.
We always work to improve your experience by adding new articles and enhancing content and navigation. Our top priority is to offer the best customer support to all Sellercloud clients, making this site a valuable self-service portal for information.
Take a quick tour of our Help Site to explore its features and discover how it can be your ultimate assistance hub.
---
Navigate the Help Site
Upon visiting the Sellercloud Help Site, you'll land on the Home Page. Take a moment to familiarize yourself with the key components.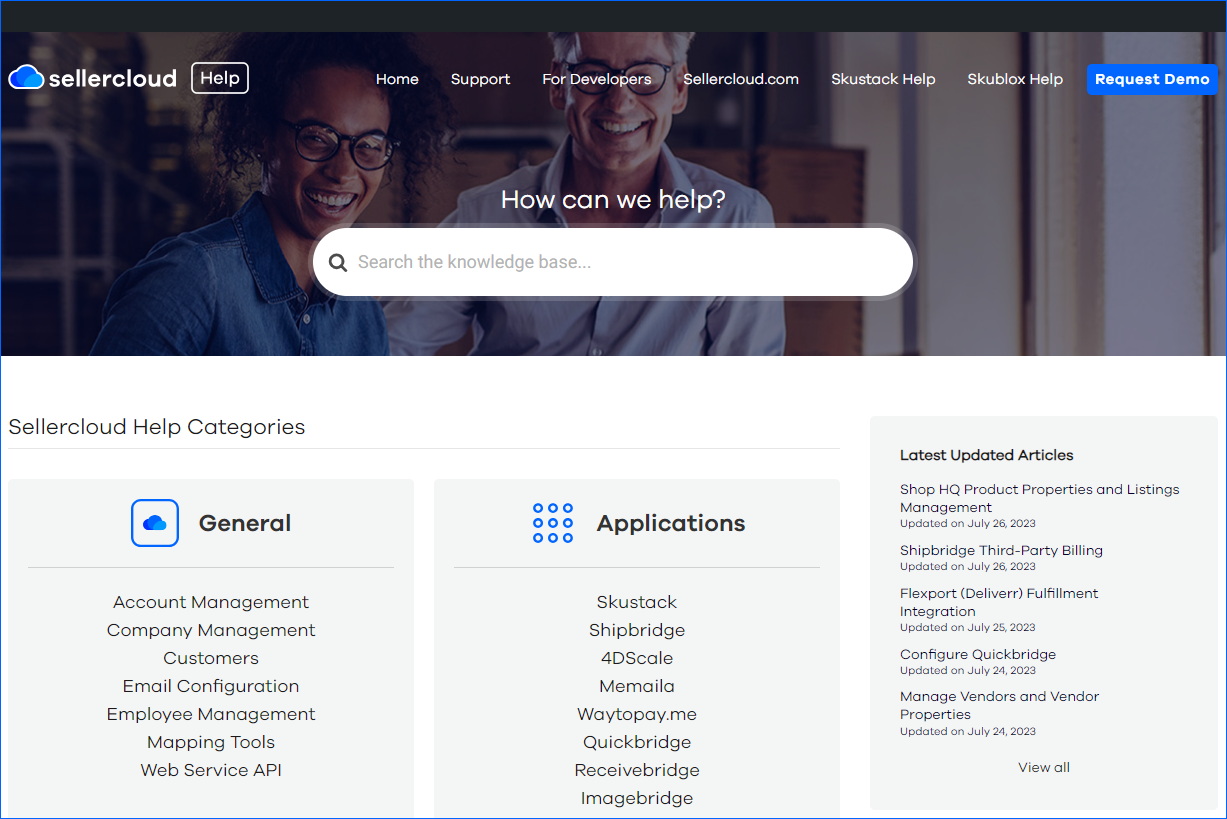 Search Bar
Use the search bar to find articles, tutorials, and videos on specific topics. Enter relevant keywords or phrases to quickly access a wide array of articles, tutorials, and videos catered specifically to your interests.
Categories
Explore the main categories displayed on the Home Page. These categories group articles based on their topics, making it easier to find the information you're looking for. Our Main Categories are:
Home Page Shortcuts
Additionally, you'll find quick shortcuts to access the Latest Updated Articles, Newest Articles, Most Popular Articles, and Most Helpful Articles, all directly from the Home Page. These are designed to provide you with efficient access to the most relevant and valuable content available in our Knowledge Base.
You can also access the Help Site Home Page directly from the Sellercloud Interface.