Overview
Managing your Sellercloud account is straightforward. Users can seamlessly manage their login credentials and security settings, including passwords, and subscriptions.
---
Access Your Account
To access your Account Settings:
Press the icon at the top right corner of the screen > Select Account.
You'll be redirected to your Account Settings page, which contains three main options: General, Security, and Subscriptions.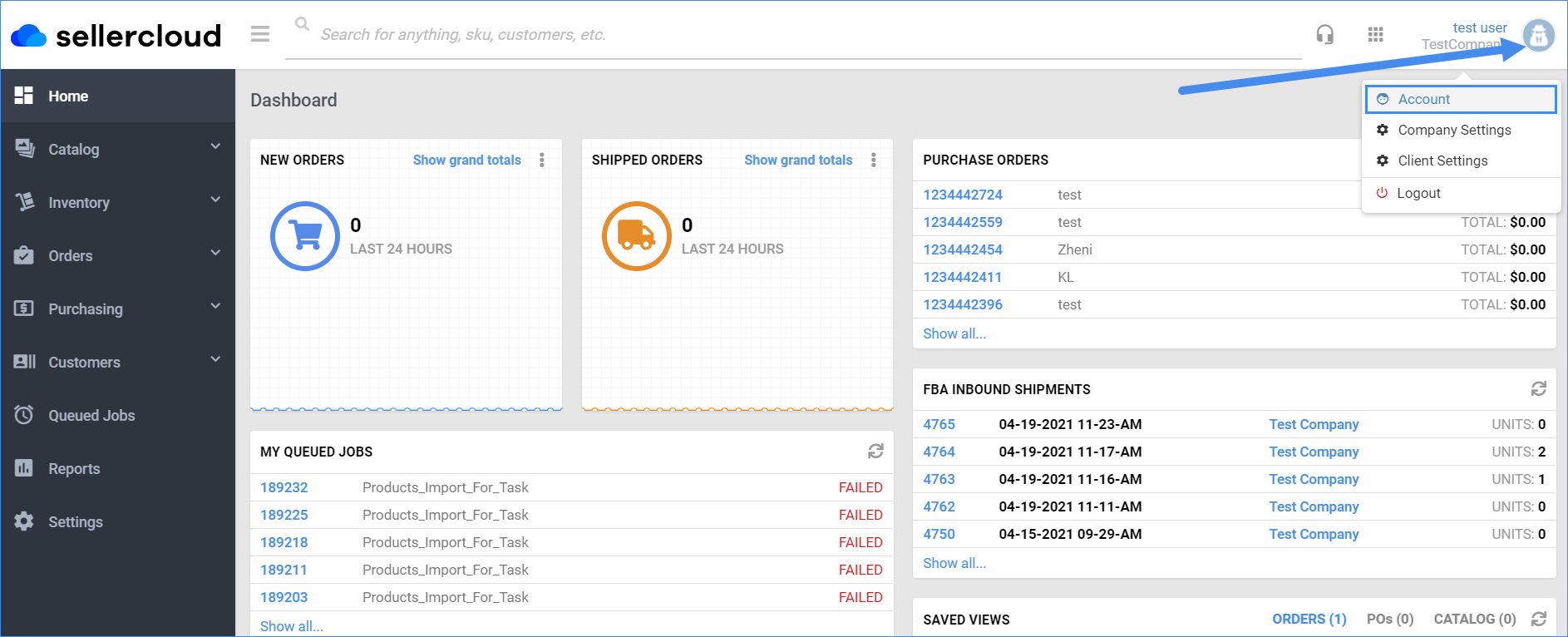 ---
General
In the General tab, you can manage your account information and view your team name. Press Save when finished.
Note that your email and team name can be used to log in to any of our Sellercloud applications, including Shipbridge and Skustack.
---
Security
In the Security tab, you can change your password and manage your two-factor verification options.
You can choose from three verification options: Email, Google Authenticator App, and SMS.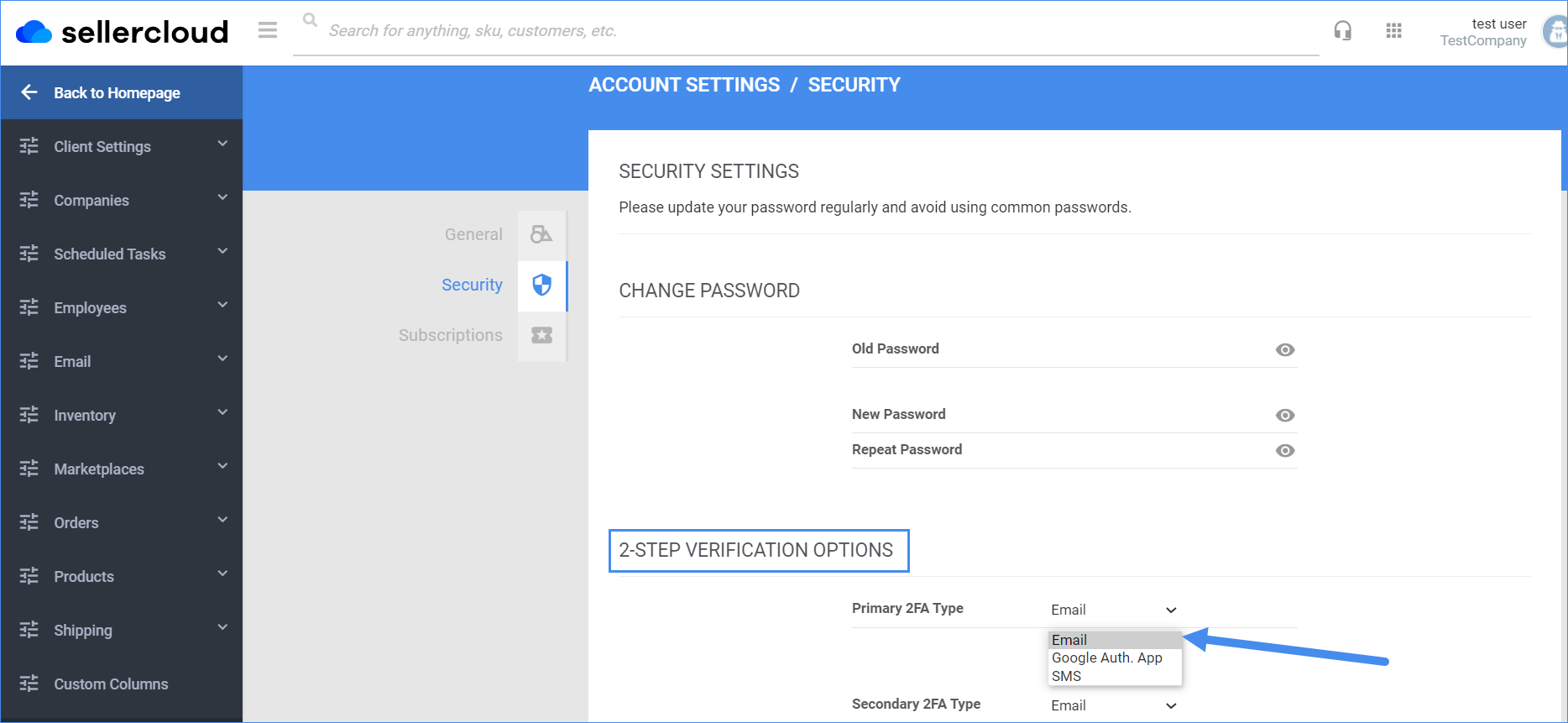 Manage Passwords
You can also change User Passwords by using a Sellercloud account with Admin access:
Log into your Admin account.
Select a user. The General Information tab will pop up.
Click Edit > Press the Change Password icon.
The Change Employee Password window will display. Enter a new password in the New Password field > Save Password. Alternatively, you can select Generate Password and Send Email if you want to notify the user via email.
Save your changes.
---
Subscriptions
In the Subscriptions tab, you can view and manage subscriptions, including the number of active companies and users. Note that Subscriptions will display all Sellercloud-related products (e.g., Skustack) you've signed up for.
---