Overview
The page covers the UI path and the possible changes and options regarding your shipment, which you can make from within the FBA (Fulfillment by Amazon) Inbound Shipments Details page.
---
FBA Inbound Shipment Page Overview
To access the FBA Inbound Shipments Details page, do the following:
Go to Inventory > FBA Inbound Shipments > Manage FBA Shipments.
Search for your shipment and click on it.
On the FBA Inbound Shipment page, you can view the ID and the Company at the top.
If you want to make changes to your shipment, you can click on the Go To Creation Wizard button to be redirected to the Create New FBA Inbound Shipment page. You can also add products by clicking the Edit icon in the Products tab.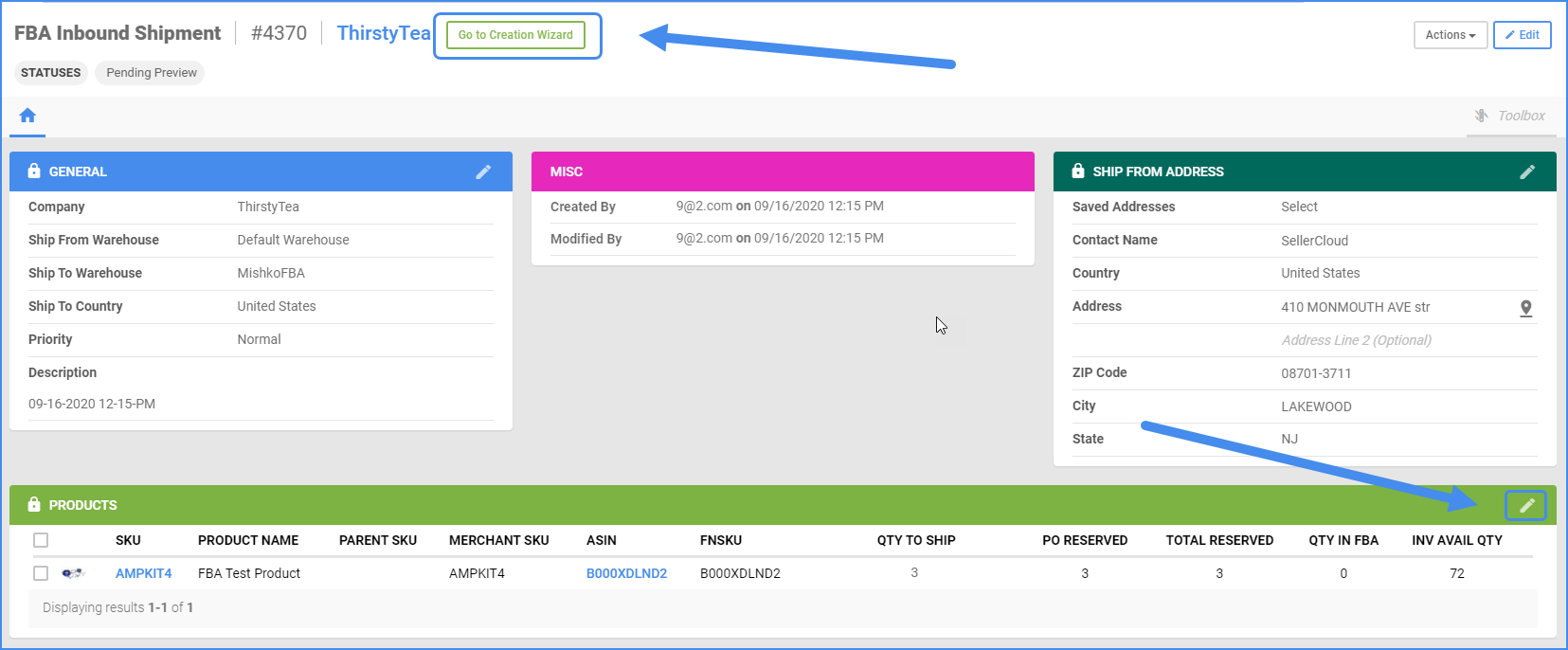 If your shipment is already processed, you can view and edit the processed information in the Amazon Shipments tab by clicking the Edit icon. You can also access Seller Central by clicking on the icon.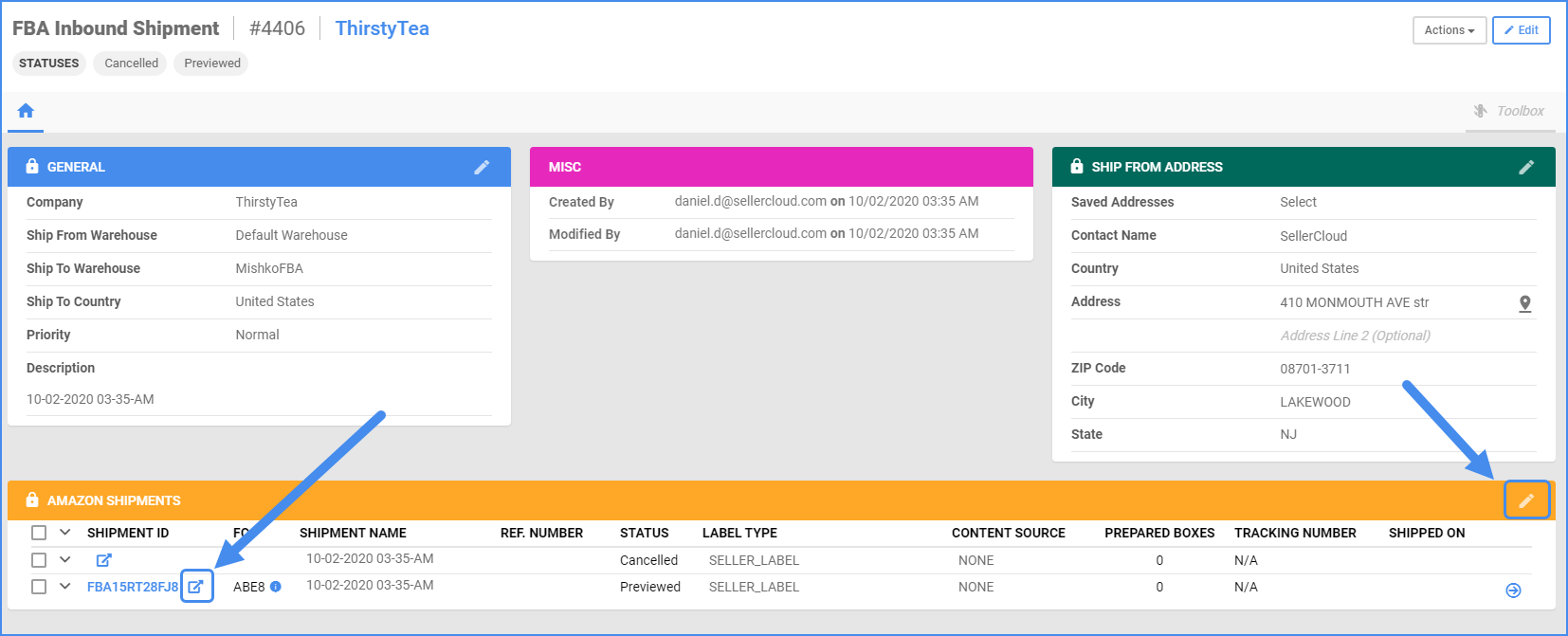 Here, you can perform a wide range of functions specific to that FBA inbound shipment.
---
Toolbox Overview
From the Toolbox, you can:
View your Amazon shipment details
View and search your changelog
View your lot numbers
Manage related documents
Edit and view your shipping costs
View and search your API log
---
Action Menu Overview
From the Action menu, you can do the following (and more):
Browse our helpful articles related to FBA Inbound Shipments.
---