Overview
Shipbridge is a robust solution for everyday tasks associated with shipping for businesses of all sizes. Shipbridge imports paid orders from several channels, including Amazon, Rakuten, eBay and Newegg, into a single interface where they can be fulfilled. Orders that are retrieved from their respective channels can be easily shipped via USPS, FedEx, and UPS without leaving the Shipbridge interface.
Shipbridge also lets users set shipping rules based on package weight and other criteria while offering the flexibility to make changes to the number of packages, addresses, and other custom information for any given order.
---
Shipping Carriers
Shipbridge currently integrates with the following shipping carriers:
---
Key Features
There are several different ways to use Shipbridge depending on your business workflow. With Shipbridge you can easily: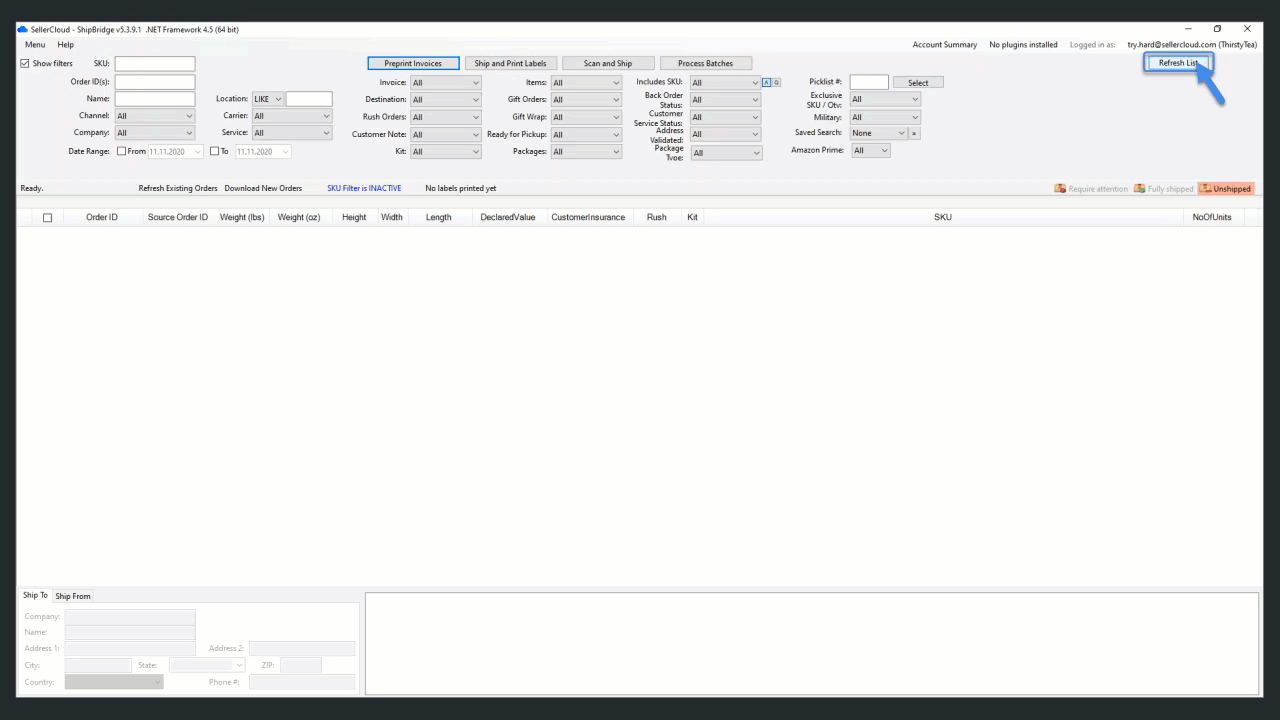 ---
Getting help
You can download the latest Shipbridge version from the Sellercloud Support Portal.
You can find more details about installing ShipBridge in the following article.
We offer support for Shipbridge through email and tickets. When submitting a ticket regarding Shipbridge, we recommend including the collected files from your shipping computer to expedite an answer. Learn more here.
---